AUDIENCEVIEW
ANALYTICS PLATFORM
Global Consumer Profiling Research Tool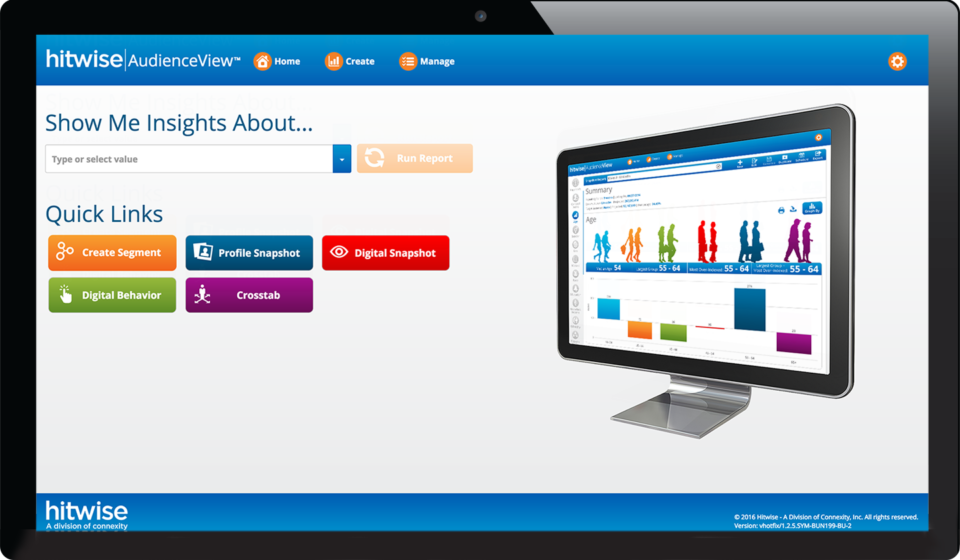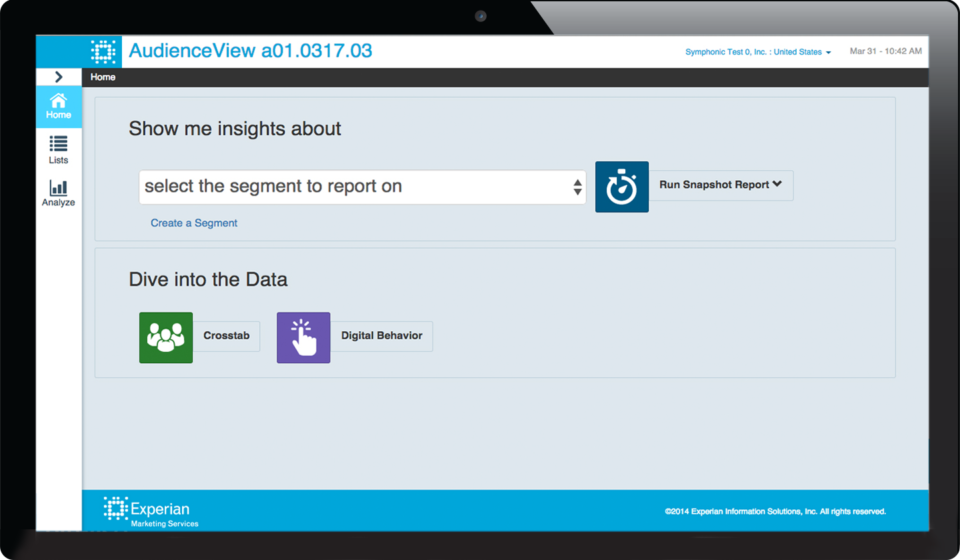 AudienceView Home Page | Present & 2015
The Story
In March of 2015, I joined the Experian Marketing Services development team working to bring their groundbreaking new consumer analytics platform, AudienceView to market. My assignment was to update, modernize and visually transform the User Interface and powerful charting functionality with dynamic graphics, icons and colors. AudienceView was released globally to rave reviews in Fall 2015 and with each updated release the visual transformation continues.
SEGMENT BUILDER
TRANSFORMATION
Feature 1
Feature 2
Feature 3
Iconic Treatment For Data Dictionary
Replacing the Data Dictionary Text Tree structure with iconic visual color blocks provides a cleaner, more intuitive interface for the user.
Introduction of Drag & Drop Functionality
Introduction of drag & drop functionality provides users with a smooth, seamless segment building experience.
Enhanced Booleans and Multilevel Grouping
Interstitial drop menus allow users to easily change boolean operators and grouping.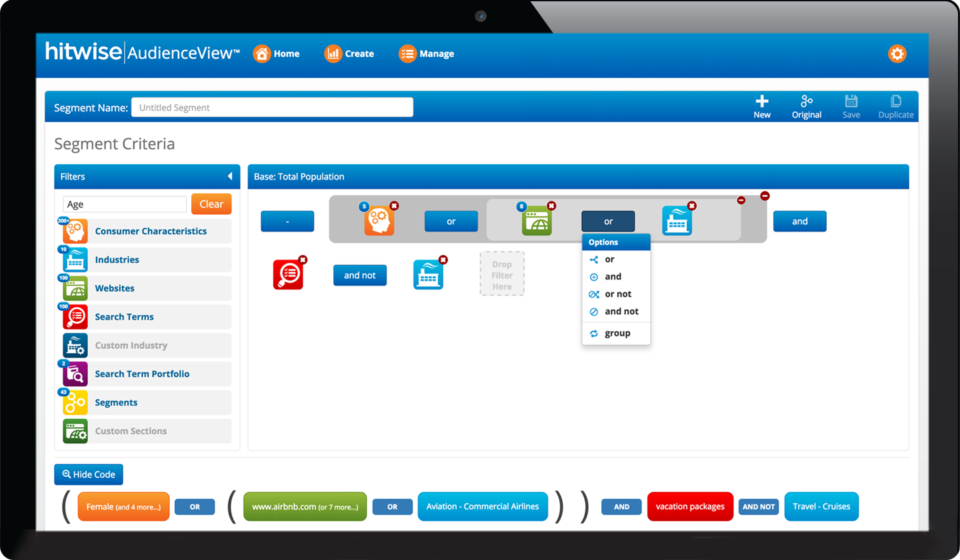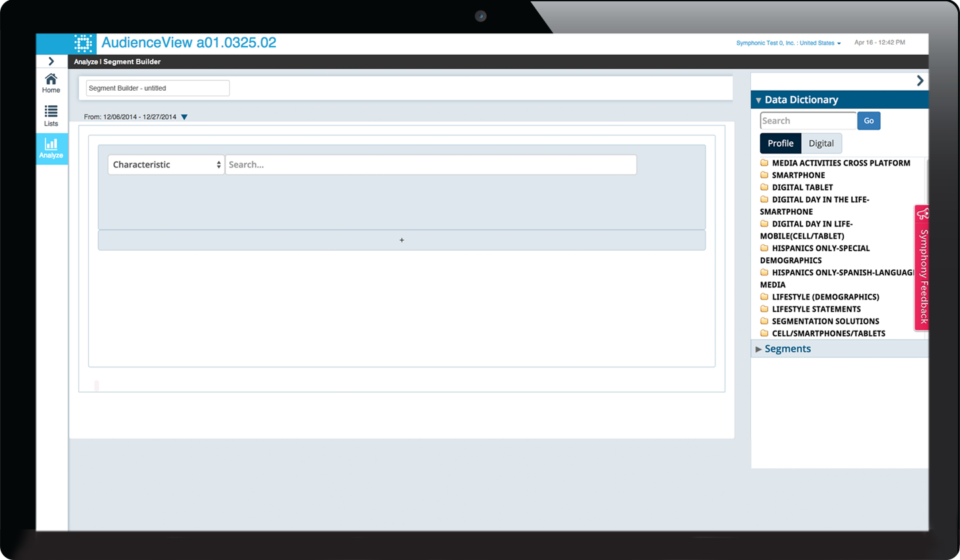 AudienceView Segment Builder | Present & 2015
---
AUDIENCE
SNAPSHOT REPORTS
Featuring vibrant graphics for data visualization