On September 9, 2017, hundreds of former Village Voice employees converged on New York City to celebrate our shared experiences at one of America's most iconic alternative newspapers.
I was lucky enough to be the very first Art Department intern (under Art Director George Delmerico) atThe Voice in 1984, while in my senior year at S.U.N.Y. Purchase. It was long before desktop publishing so we designed our layouts the old-school way; with blue-line grid paper, pencils and rulers. Every Monday night (The Voice went to press on Tuesday morning), a guy whose name escapes me set each headline, one letter at a time, using a photographic typesetter!
After college, I was hired by the new Design Director, Michael Grossman, as an Associate Art Director. This was my first job right out of college, and I owe my entire career to it. Working at The Voice was so much more than just a job though. For me, it was family, mentors, best friends, hated frenemies… It was graduate school. It was where I developed the artistic, political, social and moral viewpoints that I hold to this day. I grew up there and in my opinion there was no better place on earth to do it.
On September 20, 2017, the final print issue of The Village Voice hit the streets. I had a friend get me a copy and mail it to me. I know to most it's just ink and newsprint, but to me it's like a family photo album, filled with amazing stories, incredible memories, and the coolest people in the world.The Village Voice print edition is no more. I will miss it. But I hope to see the people again before long!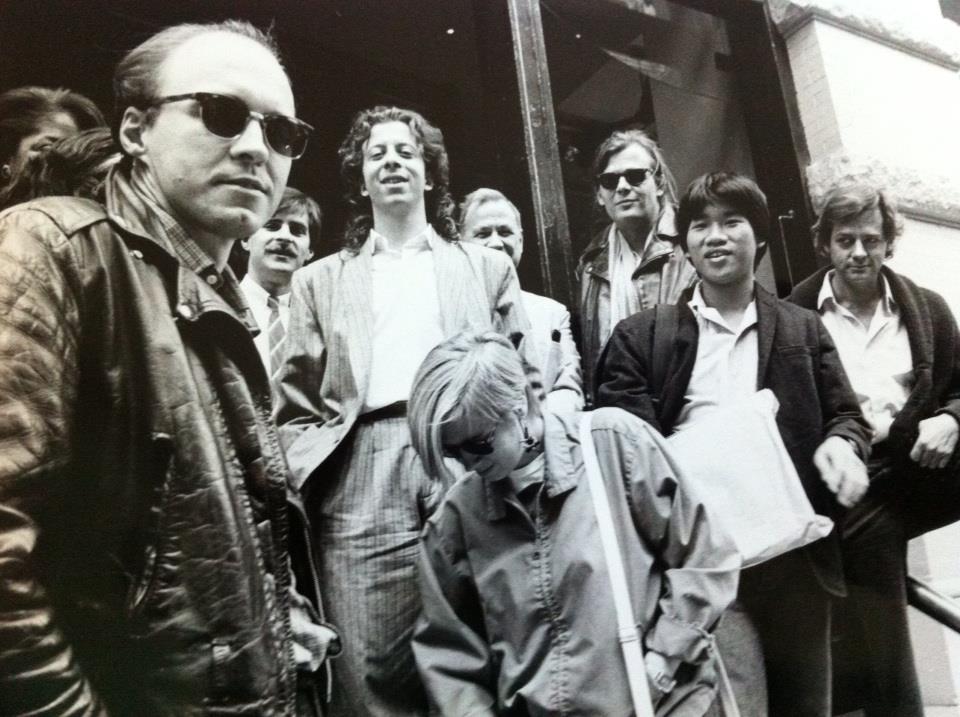 Village Voice Art Department c. 1986 (Photo by Catherine McGann)
Top photo: Village Voice Art Directors in NYC on September 9, 2017 (Photo by Celeste Melisande Sloman)
Tweet